We Are the Night Part XIV: Bottled Fish
Our series, "We are the night" presents artists, promoters, production managers, label owners and others who are bringing the music world of the Czech Republic forward, from the past to the present and the present to the future. This week we present the first part of our interview with indie outfit Bottled Fish. Photo credit: @alohaburnframes.
Prague, 16 Feb (BD) – Having followed this band's music for a year, and after seeing them in concert last summer, I decided to dig with them into the genesis of their style and the production of their first LP.
Their new single "Dreams" is released today. But before finding out about their new direction, I spoke to the band about their origins. Independent, courageous, DIY-curious and melodious, they opened up to me about their band's story with a vibrant wish to explain where they are coming from and where they want to go…
The Roots:
Where do the band members come from?
Currently there are three of us. The first two are, let's say, the main part of the band, who have been there from the very beginning and through all member changes! We are Asya Shakurova, from Kazan City, Tatarstan, Russian Federation, Nikita Zhitnikov from Kostanay, Kazakhstan, and Anton Saller from Zhytomyr, Ukraine.
We all came to the Czech Republic straight after school for our university studies, all at ČVUT, Nikita and Asya 11/12 years ago, Anton 8 years ago, and stayed here after that working, you know. Anton is still at university.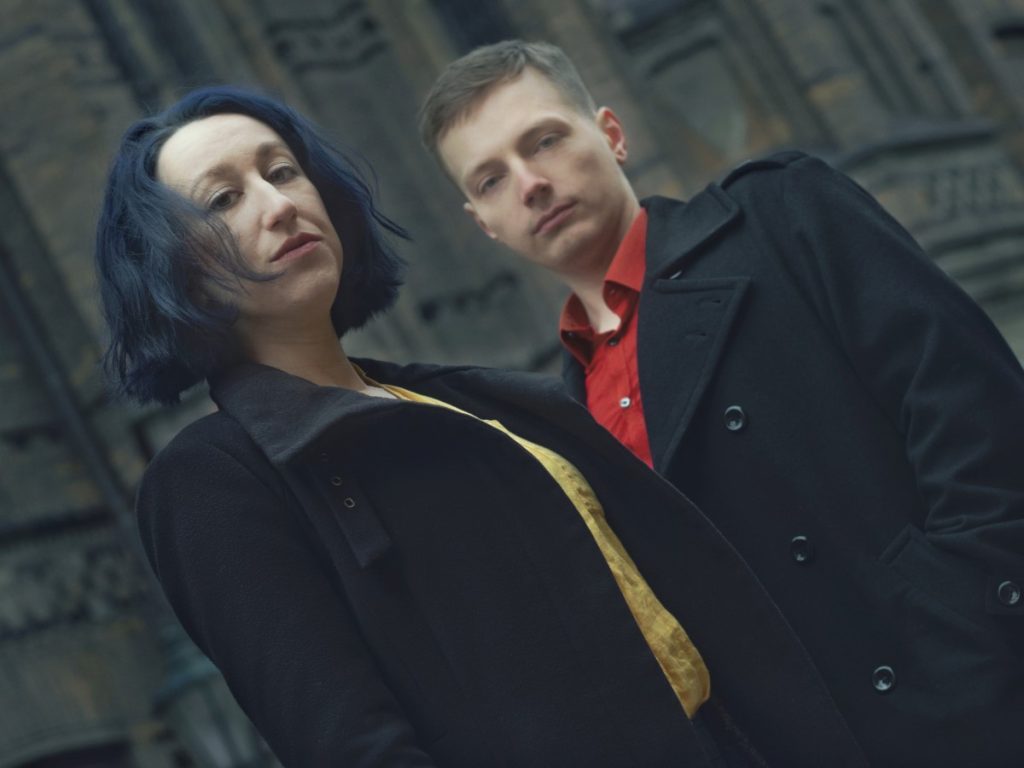 What is the musical background of each member?
Nikita: I took classical guitar lessons for a few years in high school, and learnt by myself from YouTube tutorials and my elder cousin. Then in Prague, I made a band and there were three guitarists including me, but I was the worst one, so I took the bass. A few years later I started taking bass lessons with a teacher
Anton: I finished music school playing piano back in Ukraine. Then I went to study in a US high school as an exchange student, where I had an opportunity to play in different school bands. I also learned how to play guitar and a little bit of drums by myself.
Asya: I have played violin and piano since I was 5 years old. I studied at music school but later I preferred to study technical subjects at university than music. In adolescence I also learned to play guitar by myself, and two years ago I got a mandolina as a present
How did you all meet and start playing together?
Asya: I was playing piano and asked my friend to support me on guitar, then a bit later we thought it would also be good to have a drummer, so we found one. Together we did rehearsals at one spot in Žižkov, which we shared with a band "Francesco the beaver" that was known to Nikita.
Nikita: The Beavers connected me with Asya to complete her band and do concerts together. We met with Asya and all the band members in Bukowski bar, again in Žižkov, discussed our music preferences and started to play. A few years later we met Anton 2-3 times at a jam session in – guess where? – Žižkov, and asked him to play with us
How do you organise your creative process? Do you start with instrumental or lyrics?
In most cases one of us brings lyrics and one instrument line, then we discuss how we see it, what to add, what the structure could be, and then play it a lot of times. Sometimes Asya might bring a complete song with all the instruments and lyrics, we could discuss and change it or tune it a bit, or just learn it. We are very "visual people"; we imagine a video clip or a film and then turn it into music and lyrics etc. That's why I think a lot of our songs sound like a soundtrack
How would you define your style of music?
It's very hard to define in the modern world. Most bands do not play pure genres, but always mix different ones. We have some pop/disco things, rock, bossa nova… electronic parts also have a place, we use a lot of synths. We're always joking that if you don't know how to name your genre, then call it indie!
What are your influences?
Nikita: Joy Division, PJ Harvey, Sixto Rodriguez, I Am Kloot, Sleater-Kinney, Sleaford Mods and a lot of old Russian rock bands.
Asya: Radiohead, Muse, Depeche Mode, Her, Grizzly Bear, Portishead.
What are the main themes of your lyrics and who writes them?
90% of the lyrics are written by Asya, themed around existential problems, human nature, the powerlessness of the individual in the modern world, death, relationship problems as conflicts, arguing, abuse etc. Nikita reflects his current observations in his lyrics: personal conflicts, war or protests ("It was rainy in Hong Kong"), love, death of relatives etc.
I saw that you self-produce your music. Could you summarise the advantages and disadvantages of that ?
We didn't have any knowledge of how it works to record and produce your music, so we started from the bottom. The first single was done in the Garage band app. Our first EP was recorded at home; we made a small studio, with laptop, external audio card, Ableton etc, but we sent it to a very small studio for mastering and mixing. It was literally next door to our rehearsal room. For our last single and future EP we are recording at a big studio with all kinds of professional equipment and a sound engineer (Tomas Jochmann and Baracca Records). Each step actually improved the quality of the records and also our satisfaction. It very much depends on what kind of music you are doing and your preferences of sound. If it's electronic music or garage rock, you know, you can do it easily at home with "small" investments, but for other genres it's much better to record in a studio, thought this also immediately increases the costs.
How does your music sound different live?
Probably there is no big difference, because we play the same instruments we use on recording, with the same effects etc. Of course it also depends on the stage and the sound engineer; sometimes you have a shit show, sometimes it's a pure heaven sound. Yes, we have a lot of problems with drummers, we've already changed 6 people in that role, so sometimes we use backing tracks, which influence the feeling of a concerts; live drums bring more dynamic and expression.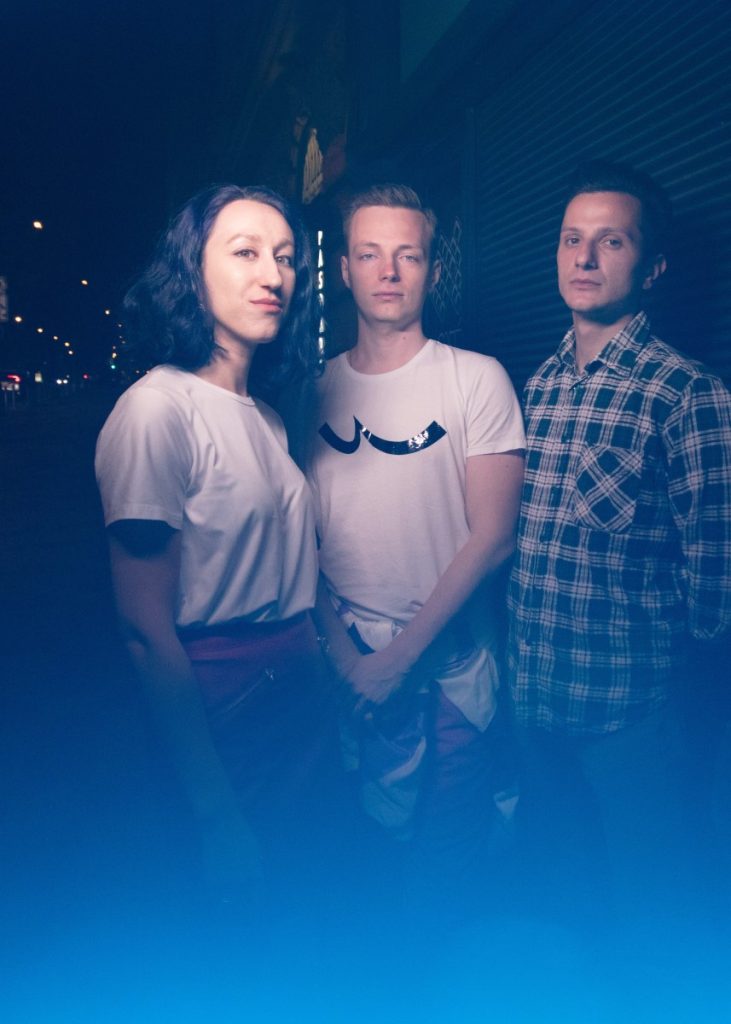 What is your best concert memory?
Asya: We played a concert in Vzorkovna in Prague, and at that time we didn't have guitar stands, so somewhere near the end of a show I went to lean the guitar on a wall, because next song I was playing on synth. That moment people thought that we were done and started to shout all variations of "One more! Please!" and I was thinking to myself like "hehehe, ok, sure we have something more for you!"
Nikita: This summer we played our first festival – Vary Good Fest. There were not a lot of people, because we played as one of the first bands, and we were tired because we brought all our equipment by train with us; we did a ride back and forth from a nearby village for the drum set. But we did it. We played on a big stage, we got some great festival food, we had the best hotel in the city and we went there after the show and it was getting to sunset on a summer day… And I had this feeling that we had worked hard, all together, we did it, and just one more step and we would wake up as rock stars, you know, and lot of people would finally listen to the music we had been working so hard on!
Anton: Even though I haven't played a lot of concerts so far as I'm relatively new in the band, my best concert memory is from the concert we had in Plzen. We were invited to play on Naplavka with another band (не помню как они там называются). Because we played last, we had the biggest crowd. I really enjoyed it when I saw that people liked our music, a lot of people were dancing. Even people that were passing Naplavka stopped for a little while and enjoyed the music with everyone else. After the concert we went to an after party with the concert organiser, and had a chance to discuss potential concerts in the future. That is truly a great memory!
Have you ever played abroad?
Yes, this spring. That was our first concert outside of Prague and also outside of the Czech republic. We played in the Kramladen club in Vienna. We met Warteraum at a band contest and had a good connection, we liked what she performed there. So, later we did a concert in Prague and asked her to play with us, and then she invited us to play with her in Vienna, where she mostly lives.
And in Brno?
Not yet, but we are very open to it!
Recently you released a new song with a music video. Can you describe how that happened, and what you felt as the plus and minus points of this experience?
Yes, we released the single and videoclip, it's on all platforms. So, after we understood that mostly we imagine films and videos of our songs and then we actually do those songs, we decided to make as many videos as we can. We already had one videoclip, but our preparation that time was very poor, which you can probably see in the result. This time we did a lot of meetings with a crew, we prepared all the scenes properly, visited all the locations, the plot was done properly, actors, costumes and so on. Basically, we did good project management and the result was 3x better. We are very satisfied with that video and have already started working on a new one.
You can check out Bottled Fish on Spotify, Soundcloud, Youtube, Instagram, or Bandcamp.
Keep a look out for the next part of our interview with the band, coming to Brno Daily soon!
https://duzr.site.brnodaily.cz/2023/02/16/culture/we-are-the-night-part-xiv-bottled-fish/
https://duzr.site.brnodaily.cz/wp-content/uploads/2023/02/Bottled-Fish-by-@alohaburnframes-1024x576.jpg
https://duzr.site.brnodaily.cz/wp-content/uploads/2023/02/Bottled-Fish-by-@alohaburnframes-150x84.jpg
Art & Culture
Culture,Music,Prague,We Are The Night
Our series, "We are the night" presents artists, promoters, production managers, label owners and others who are bringing the music world of the Czech Republic forward, from the past to the present and the present to the future. This week we present the first part of our interview with...
Anthony B.
biasiolianthonypro@gmail.com
Author
Music is a universal language, the one I prefer to use, from first notes of rehearsal to stages, between studios and official releases, I like to comment, spread and analyze, since two decades, new trends and old school movements, hoping a giant sound system will finally save the world...
Brno Daily