Brazil Fest Returns To Brno With Carnival Parade Celebrating 200 Years of Brazil's Liberation
This weekend, from 5-7 August, Brazil Fest, the largest Latin event in the Czech Republic, will take place in Brno for the third time. The vibrant festival will once again allow Brno residents to experience the true atmosphere of Brazilian culture in the heart of Moravia. The festival will open on Friday 5 August with a concert by two Brazilian classical guitar masters. Photo credit: Zdenek Kolarik
Brno, August 2 (BD) – Brazil Fest is fast becoming a tradition – a carnival parade through the heart of Brno, this year spiced up with the special theme of "200 Anos". It will be held in the spirit of celebrating 200 years since the liberation of Brazil, as well as 200 years since the birth of the Moravian naturalist Gregor Johann Mendel.
Brazil Fest was created in 2020 to mark the 100th anniversary of Czech-Brazilian diplomatic relations. The organisers decided to theme this year's 3rd edition around the twin 200th anniversaries of the liberation of Brazil and the birth of Gregor Mendel, one of the most important personalities in Brno's history.
The opening concert on Saturday will be presented by Afro-Brazilian musician Luedji Luna. The festival's general manager and dramaturge Jakub Škrha, who performed at the World Carnival in Rio and returns to Brazil regularly, says: "I am delighted that we are succeeding dramaturgically in raising the festival to a world-class level and having stars of such prestigious stature at the festival. The singer Luedji Luna and guitarist Paulo Bellinati will be on their European tour at this time, so it is a great honour that they will be coming to Brno."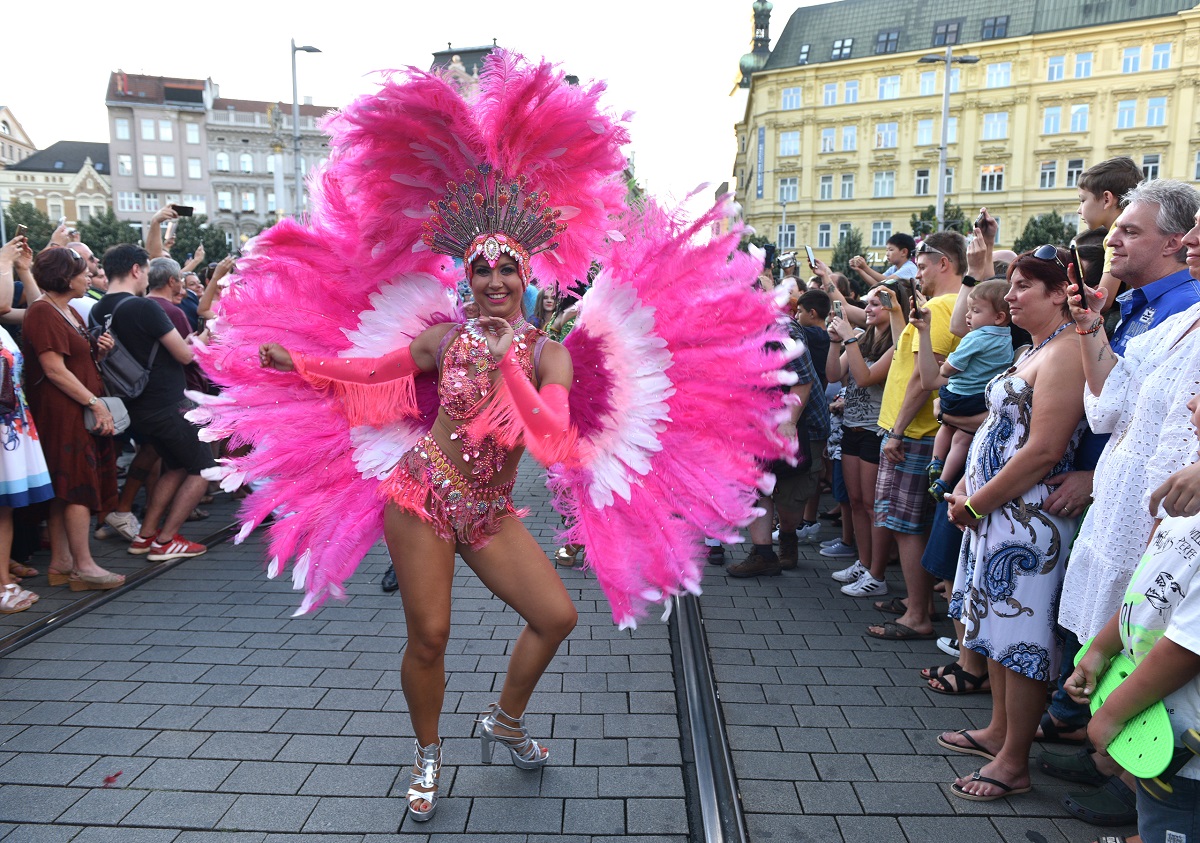 "I am looking forward to the next edition of the festival, which we as TIC BRNO were at the birth of," said Jana Janulíková, director of TIC BRNO. "With its unmistakable atmosphere and energy, it has brightened up the city centre and has become an event both to be enjoyed by locals and to attract visitors for a summer long weekend in Brno. I appreciate the fact that this year's event overlaps into other Brno themes, because it is precisely this interconnection and cooperation that are typical for our city,"
https://duzr.site.brnodaily.cz/2022/08/02/events-in-brno/brazil-fest-returns-to-brno-with-carnival-parade-celebrating-200-years-of-brazils-liberation/
https://duzr.site.brnodaily.cz/wp-content/uploads/2021/06/Brno-Brazil-Fest-credit-Zdenek-Kolarik-MMB-1-1024x719.jpg
https://duzr.site.brnodaily.cz/wp-content/uploads/2021/06/Brno-Brazil-Fest-credit-Zdenek-Kolarik-MMB-1-150x105.jpg
Brno
Events in Brno
Brazil Fest,Brno,Carnival,Events in Brno
This weekend, from 5-7 August, Brazil Fest, the largest Latin event in the Czech Republic, will take place in Brno for the third time. The vibrant festival will once again allow Brno residents to experience the true atmosphere of Brazilian culture in the heart of Moravia. The festival will...
Julie Chretien
julie.chretien29@gmail.com
Author
A 21 year-old French student currently doing a Master's degree in management and communication in Lyon, France. Always thrilled to learn about new cultures and languages, and also, big fan of foods. Loves cats and karaoke night with friends.
Brno Daily