Children Caught in the Net: New Documentary Film Shows Sexual Predators In Action
A new documentary film by directors Barbora Chalupova and Vit Klusak, V Siti [Caught in the Net], premiered on 27th February and has already been seen by over 115,000 viewers, according to data from the Czech Union of Film Distributors. Photo credit: Milan Jaros / Aerofilms.cz
Czech Rep., Mar 6 (BD) – According to a press release from distribution company Aerofilms, V Siti aspires to be the most successful Czech documentary film of all time in its cinema release. Until now the Czech documentary film most viewed in cinemas was Obcan Havel [Citizen Havel], about the first president of the Czech Republic.
In Brno the film will be screened with English subtitles in Kino Art on 6th, 8th and 13th March, and in Kino Scala on 9th March.
Due to the huge media attention that the movie has received, child abuse on the Internet has become the subject of wide public debate. The main premise of the documentary is quite simple: three adult actresses with childlike features impersonate 12-year-old girls on social media sites.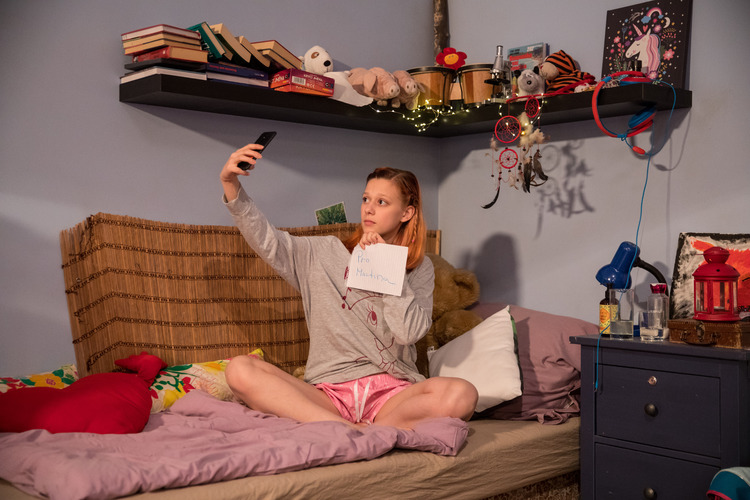 Over 10 days, the girls attracted the interest of 2,458 profiles altogether, as stated in the movie's official description: "In faithful copies of children's rooms, they chat and skype with men who actively sought out and contacted them on the net. The vast majority of these men demand sex via webcam, send pictures of their penises and links to porn. The children are even subjected to blackmail."
It was not unusual for the actresses to be contacted by men the age of their fathers or even grandfathers. However, all faces shown in the film are blurred. As a result of the project, detectives began investigating nine people on suspicion of making illicit contact with a child at the trial stage, according to iRozhlas.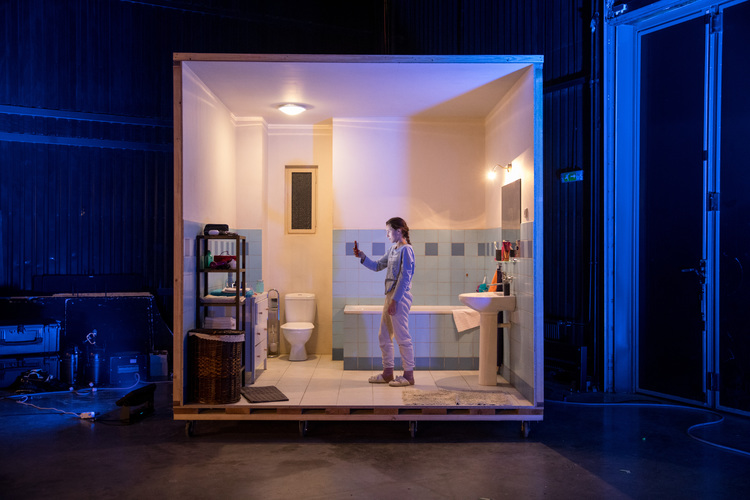 The film has two versions: one for viewers over 15 years of age, and a second version for younger audiences aged 12 and over. The main goal of the creators was to educate and help children who may possibly experience such a situation, said co-director Vit Klusak: "We consider it important that the film is seen by schoolchildren, who are particularly affected." The second version is slightly different from the 'adult' one. "It is a selection of dramatic scenes from the whole film, complemented by the input of our actresses. Tereza [Tezka], Sabina [Dlouha] and Anezka [Pithartova] advise younger viewers on what to do in such tense situations and whom to turn to," explained Klusak. The version for schoolchildren is shorter and will be screened in special screenings for schools or in the afternoons.
Czech children receive a lot of sexual messages compared to children from other EU states
The recent study EU Kids Online 2020 examined children's behavior on the Internet in 19 European countries. Psychologists from the Faculty of Social Studies of Masaryk University carried out research on behalf of the Czech Republic. The results showed that more than a third of Czech children had been through negative online experiences of some kind, the second most of any country involved in the study. A worse situation was found only in Flanders, where 38% of respondents had received such messages, compared to 34% in the Czech Republic.
However, it is not easy to generalize. Based on the results of the study, project coordinator David Smahel of Masaryk University had previously commented on the debate sparked by V Siti, warning against stereotyping sexual predators as old men: "Children and adolescents mainly meet people of the same age or slightly older people. But there is also potential danger from these meetings – children and adolescents should learn to be careful in many different situations, including meetings with peers."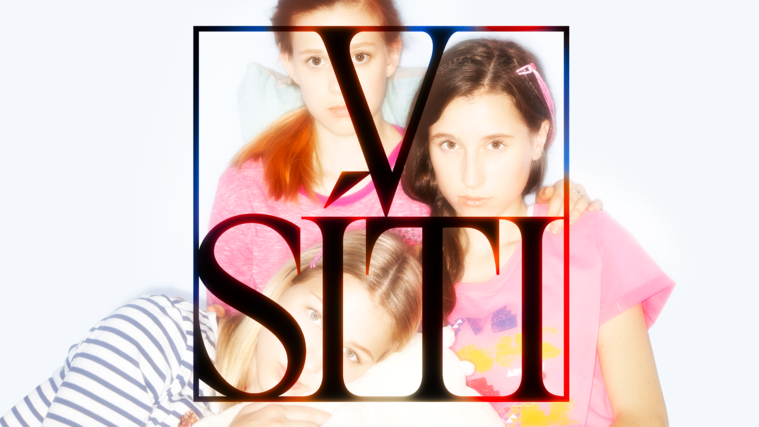 You can watch the trailer here (no subtitles).
https://duzr.site.brnodaily.cz/2020/03/06/culture/children-caught-in-the-net-new-documentary-film-shows-sexual-predators-in-action/
https://duzr.site.brnodaily.cz/wp-content/uploads/2020/03/v-siti-credit-milan-jaros-aerofilms-2.jpg
https://duzr.site.brnodaily.cz/wp-content/uploads/2020/03/v-siti-credit-milan-jaros-aerofilms-2-150x100.jpg
Art & Culture
Culture,Czech Republic,Film
A new documentary film by directors Barbora Chalupova and Vit Klusak, V Siti , premiered on 27th February and has already been seen by over 115,000 viewers, according to data from the Czech Union of Film Distributors. Photo credit: Milan Jaros / Aerofilms.cz Czech Rep., Mar 6 (BD) – According...
Kamila Jablonická
Kamila
Jablonická
k.jablonicka@seznam.cz
Author
A student of journalism and international relations, mainly interested in current topics, but also in media, culture and its impact on our lives.
Brno Daily