Reality Check: What's Going On At The Immigration Office on Hněvkovského?
The long queues at the immigration office on Hněvkovského are a frequent topic of complaint and discussion on social media groups for Brno-based foreigners, and the situation at the office was even featured recently on Ceska Televize's regional news program. But more or less everyone has to go there at some point or another, so what can you expect from your visit? Brno Daily has been speaking to some people with recent experience there to find out exactly what's going on. Photo: The Hněvkovského office. Credit: TP, TD / Brno Daily.
Brno, Oct 22 (BD) – The most frequent complaint, both on social media and among those who spoke to Brno Daily, is of long queues, with some reporting waiting times of several hours. Those attending are often advised to arrive before the centre opens at 8am, but even that is no guarantee; one woman, a Macedonian national working for a multi-national company who was registering her residence for the first time, arrived at 7am and was not seen until 1pm. Some resort to arriving even earlier; one Namibian woman applying for an employee card reported that she had arrived at 1am, to find she was third in line behind two men who slept in their cars overnight. She was seen first and was out of the centre by 8.30am, but clearly this option is not open to everyone.
Everyone we spoke to had a similar story of at least a 4-5 hour waiting time, longer in the case of non-EU citizens. It seems that on some days the office is completely overwhelmed by the number of people arriving; one English woman working as a teacher in Brno reported two separate occasions when it was not possible to see the staff at all: "The first time I was there for four hours. The next two times I waited from 7.30 but they stopped issuing tickets by 8.30; we were left with no information about what would happen, so we just left." Many of those we spoke to echoed the feeling that the centre is understaffed. Indeed, the Ministry of Interior website carries an announcement that as of July 22nd, "there will be temporarily limited service on the telephone information and appointment line for capacity reasons," a limited service that is still in place nearly three months later.
One suggestion seen frequently in discussions on social media is for visitors to the centre to make an appointment in advance. However, this carries its own difficulties; several people trying to book appointments online were offered "earliest possible" slots at least four months later. Among these was a Polish woman trying to inform the office of changes in her circumstances: "I have permanent residence in the Czech Republic and wanted to inform about some changes. It makes the situation even more ridiculous because according to law you have 1 or 3 months to inform them about any new changes, but because of the waiting time it's almost impossible." In the end she chose to go and wait instead. Hana Malá, a spokesperson for the Ministry of the Interior, told Brno Daily that appointments are currently available for the second half of December when booking by phone, and for the second quarter of 2020 when booking via the website.
Some visitors try other tactics to reduce the inconvenience. One Irish national who went to the office to pick up his permanent residency card arrived at 9am to take a ticket, then returned at 2pm and was seen by 3:30pm. However, the facilities do not make this strategy easy; there is little information available at the office about waiting times, and the numbered tickets are often called out of order, meaning that there is a real possibility of missing your turn. He reflected that some kind of remotely accessible information about the progress of the line would help with this, or a separate "fast-track" lane for visitors who are just picking up documents. However, given the current staffing levels at the facility, such changes to the service are unlikely.
Data from the Ministry of the Interior explains the long waiting times; Malá told Brno Daily that the office has received 60,000 visitors so far this year, and overall applications to the Brno office have increased 25% in 2019, year-on-year. She also said that the staffing levels had increased since the beginning of July this year, but the persistent queues indicate that this has simply met the extra demand, rather than solving the problem.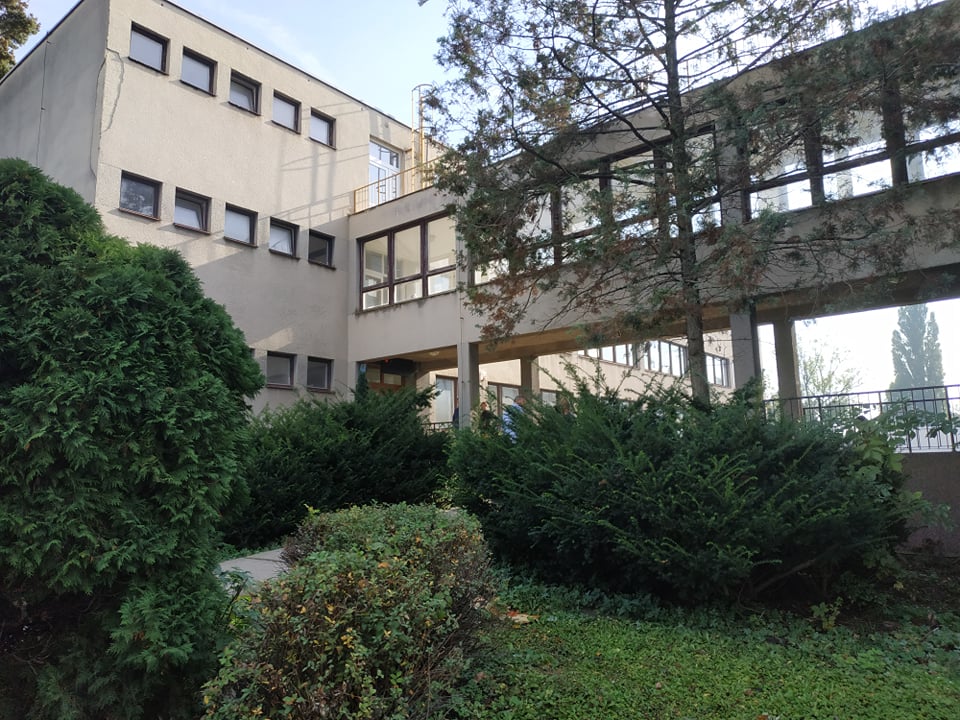 Speaking at a panel discussion at the Jobspin Multilingual Job Fair last weekend, Council Member Marek Fišer mentioned that the problem was further exacerbated by many people attending the centre in person when not necessary, in cases where their problems could be resolved online. Fišer added that the city's cultural attachés appointed to liaise with certain national groups are working on this issue. But if the question is indeed simply one of capacity, there are no easy solutions due any time soon; according to Malá: "The Ministry of the Interior does not plan to extend the existing office due to the space and construction limitations of the building on Hněvkovského; the lease agreement for the current premises is agreed until the end of 2020, and we are now looking for new suitable premises for this office, which should be in operation from the beginning of 2021."
Some are concerned about the knock-on effect this may have for the city's image. Clearly, attracting talented researchers and academics to Brno relies on a welcoming environment on their arrival. Sylvie Pospíšilová, head of the International Staff Office at Masaryk University, contacted Ceska Televize about the problem following some negative experiences for newly-arrived foreign staff. She said that for her the immigration centre definitely presents a bad first impression of the city to her staff. In her case, the exposure on CT yielded results: "Consequently, the South Moravian Regional Office called a meeting of representatives of Brno universities and other institutions employing foreigners, and we agreed on a way how to proceed in the case of international researchers and academics with "Blue Card" residence permits."
However, the situation at the centre is not all bad. Everyone who spoke to Brno Daily had only positive comments about the staff themselves, reporting courteous, friendly and helpful service when they reached the front of the line. In fact, many spoke of sympathy for the staff doing their best in a bad situation, with rumours of high turnover of staff at the centre and numerous reports of new staff being trained on the job. Most of the people we interviewed, when asked what they thought the main problem was, accepted that their long wait was simply a case of too many people requiring the same service from the same place, combined with a bureaucratic system that can involve seemingly endless paperwork at every step of the way. As one American man working as a teacher in Brno put it: "If there is anything to complain about, it's that the office is under-equipped to deal with the current influx and people there are overworked. Those are structural problems at what I assume are national or regional level."
The American teacher had a final word on his experience of the office which offered a counter-point to the horror stories often shared on social media: "I think the people who work there are all freaking ace. Is it frustrating? Does it take a long time? Are the facilities too small? All yes. But those people are working their tails off in a system of ever changing rules and antiquated equipment for foreigners who often don't speak Czech. When it's hot in there, they are hot too. When my file is on a different floor, they're the ones walking to get it. Many of them are young and I can't imagine too handsomely compensated, but I appreciate every single one of them. Sure I have to wait in line, get there early and deal with bureaucracy. It could definitely be better, but I think complaining about the people who are paving my pathway to residency with the tools they're given and new rules from Prague would be a level of privilege I don't want to exercise. I choose to be grateful there is a safe place with a clear pathway which allows me to live, love and work here." He also offered some final words of advice for those who have to visit the office: "Take a book. Dress warm. Plan ahead. Go early. Good luck."
Get the news first! Subscribe to our daily newsletter here. Top stories of the day in your mailbox every morning.
https://duzr.site.brnodaily.cz/2019/10/22/relocation-to-brno/reality-check-whats-going-on-at-the-immigration-office-on-hnevkovskeho/
https://duzr.site.brnodaily.cz/wp-content/uploads/2019/10/immigration-office-hnevkovskeho-brno-credit-tp-brno-daily-1.jpg
https://duzr.site.brnodaily.cz/wp-content/uploads/2019/10/immigration-office-hnevkovskeho-brno-credit-tp-brno-daily-1-150x113.jpg
Czech Republic / World
Relocation to Brno
Brno,Brno Expats,English-friendly,Foreigners,Relocation to Brno
The long queues at the immigration office on Hněvkovského are a frequent topic of complaint and discussion on social media groups for Brno-based foreigners, and the situation at the office was even featured recently on Ceska Televize's regional news program. But more or less everyone has to go there...
Jack Stephens
jack.stephens50@gmail.com
Author
A writer and English teacher originally from London who has lived in Brno since 2011, interested in politics, low culture, and all things strange and/or Czech.
Brno Daily